Our Aims
Our artistic activity strongly aligns to our aims and objectives:
We aim to stretch the boundaries of excellence in community music by:
Promoting choral music in our community and with its arts organisations
Fostering new Australian choral music by commissioning local composers
Promoting choral music to children through workshops and joint projects
Promoting choral music in remote NSW communities through joint projects
For the past 16 years The LEC has produced the annual Carols on Norton, an outdoor concert which features new Australian and traditional Christmas carols. This concert includes a children's choir each year to perform alongside adult singers and chamber orchestra.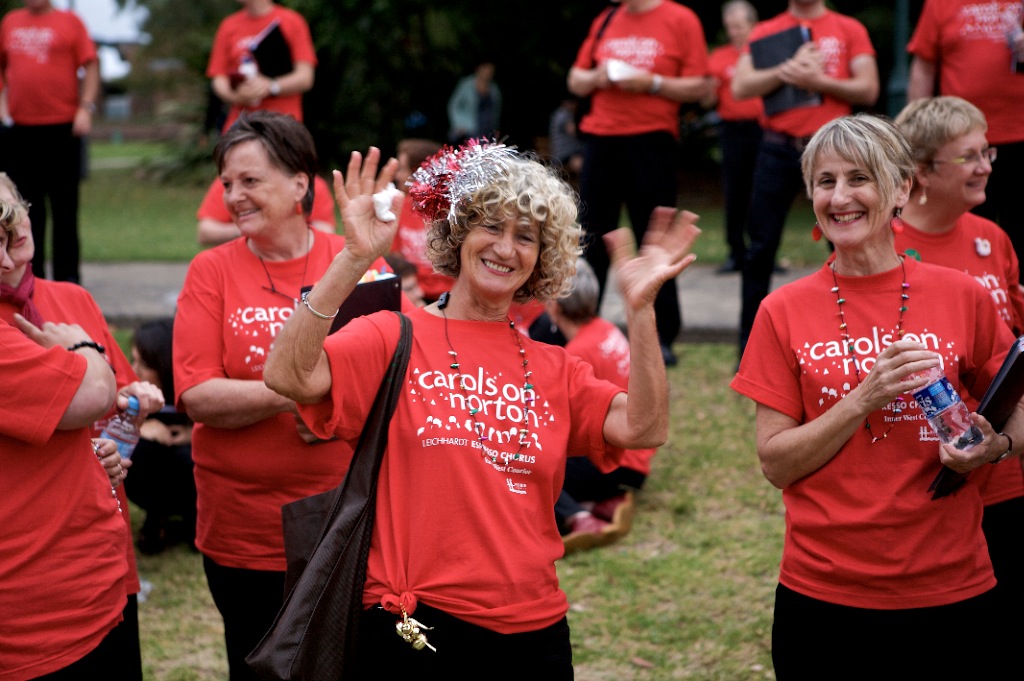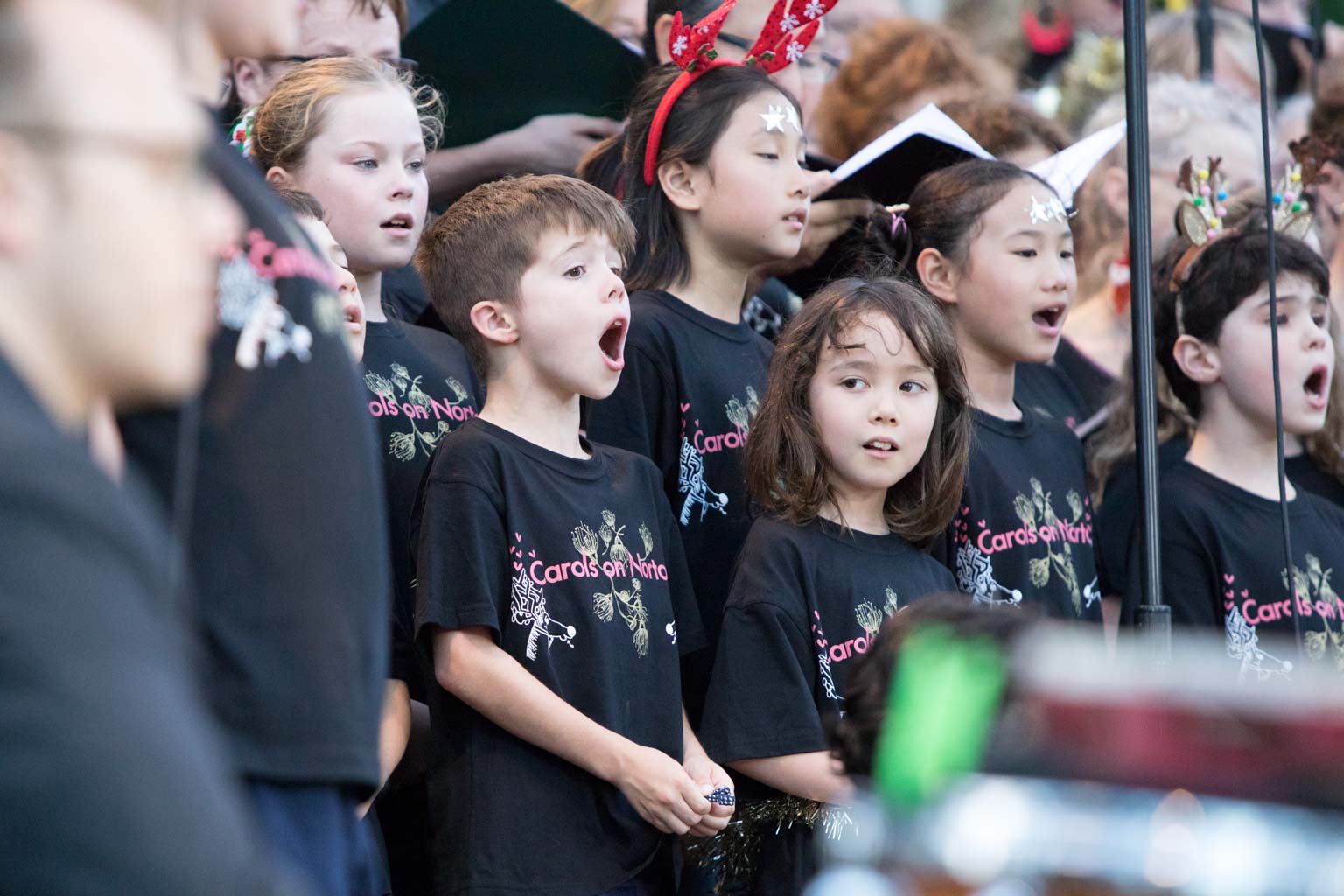 The LEC was the inaugural choir in residence in 2005 at the Moorambilla Festival and Moorambilla Gala Concert and has supported the Moorambilla Voices program under Artistic Director Michelle Leonard since then. The LEC also appeared in the films about Moorambilla Voices Outback Choir and Wide Open Sky.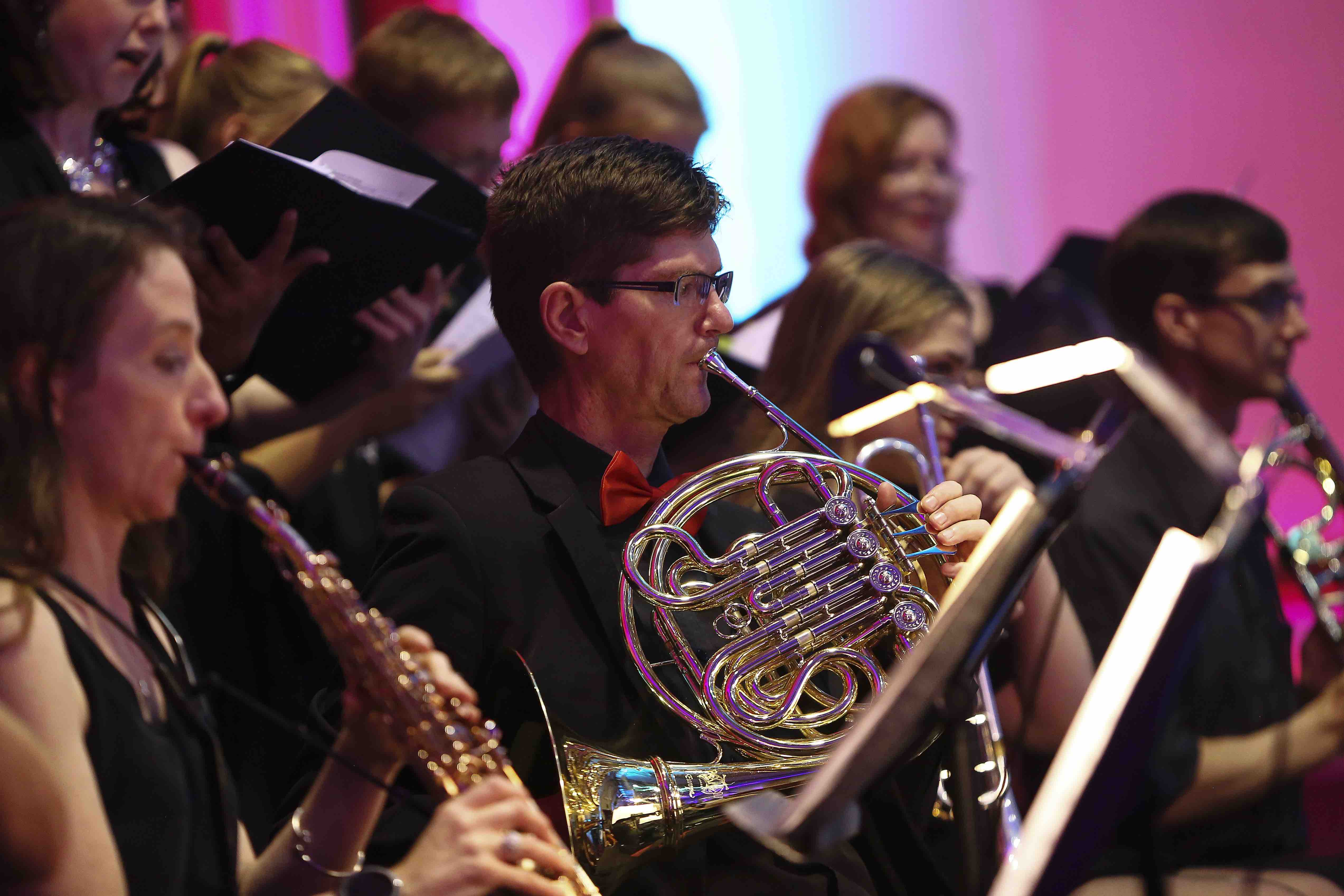 The Leichhardt Espresso Chorus is committed to the development of new Australian choral music. This involves commissioning new music and updated arrangements of classics for particular events (such as re-workings of traditional carols for the Carols on Norton Concerts).
Since 2002 the choir has commissioned or co-commissioned over 170 new songs and over 35 new arrangements.
As part of its role as choir-in-residence at the annual Moorambilla Festival, the LEC has also participated in the premiere of an additional 22 new songs and 7 new arrangements that were commissioned for the Festival.
The LEC has participated in the world premiere of a total nearly 200 pieces. This is a proud achievement and the choir undertakes regular fundraising activities to ensure we can continue to foster this artistic endeavour.